on Sat Feb 10, 2018 3:15 pm
Sometimes you may encounter errors during the installation that can cause a lot of headache, but they are almost always an easy fix.
Are you seeing an error message like any of the ones below?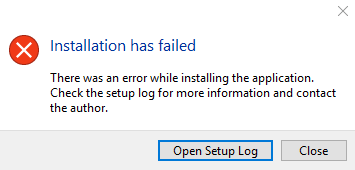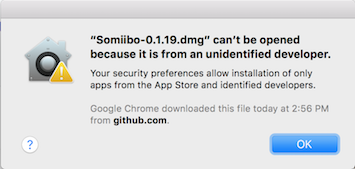 THE ANSWER IS HERE!
How to fix on Windows:
Try these things one at a time.


Restart your computer, then try opening Somiibo again.

Disable antivirus (this usually fixes it), then try opening Somiibo again.

Run the Somiibo .exe as administrator by right-clicking it and selecting "Run as Administrator"

Download the unpacked version of Somiibo: Somiibo Windows Unpacked (x64) OR Somiibo Windows Unpacked (32-bit)

Delete this folder: C:\Users\username\AppData\Roaming\Somiibo   (replace username with yours.)

Check permissions on AppData folder and other similar folders (make sure write is enabled)

How to fix on Mac:
Mac is a very simple fix, just


Locate the downloaded .dmg file

Right click the .dmg file

From the right click window, select OPEN (the first option)

Another popup window will open, select OPEN again

Drag the Somiibo app into your applications folder in the next window

Permissions in this forum:
You
cannot
reply to topics in this forum