If you are having issues with the app or you are directed here by an official Somiibo support staff member then this guide will help you create and send a custom error report.
This method of support is only enabled for
Premium Users
.
Step 1. Completely restart Somiibo
Simply close the app and open it again. At this point, you should be at the dashboard.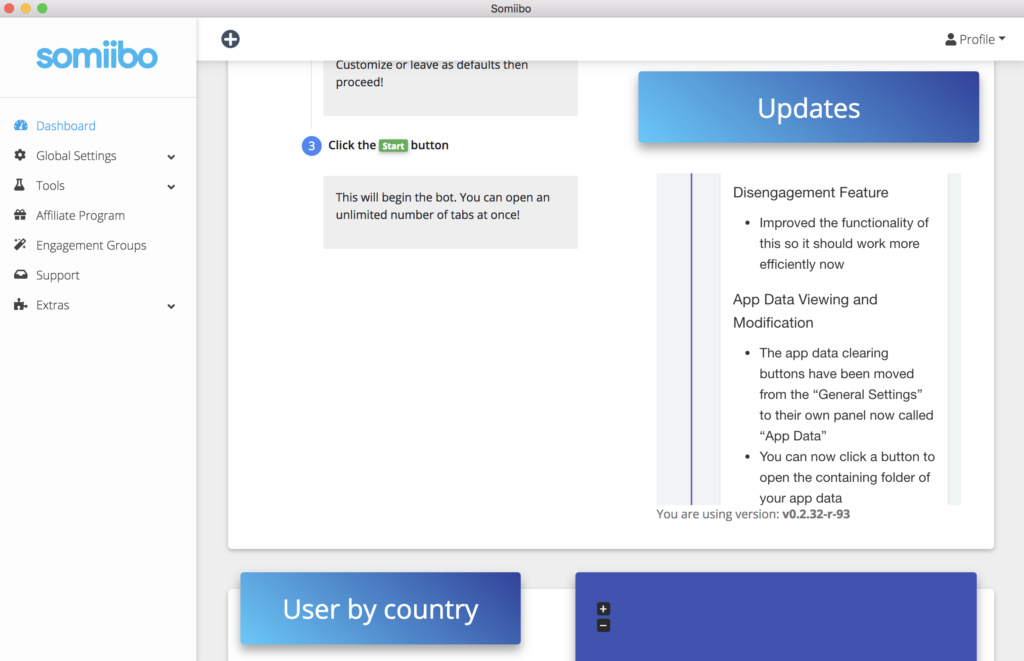 Step 2. Enable modules to Log Errors
Go to Global Settings > General > Advanced > turn ON "Log Errors". Make sure to save the settings after this.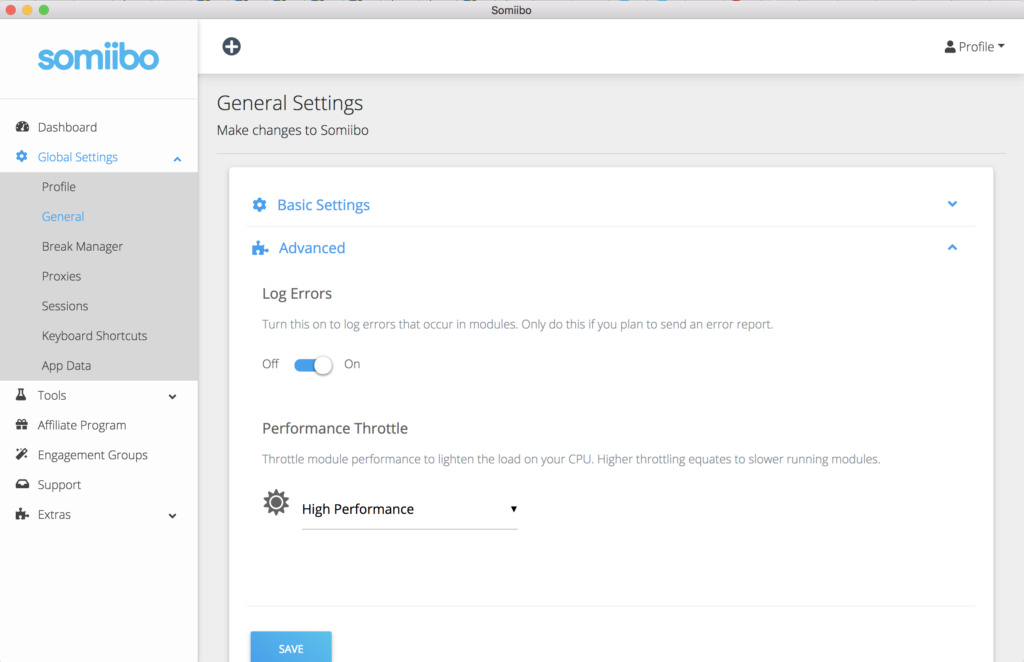 Step 3. Run the module that is giving you an error
Open and run
only
the module that is giving you an error and let it run until the error occurs. You should see a blue pop-up in the right upper corner. If you do not see the popup, you have not successfully completed steps 1 and 2.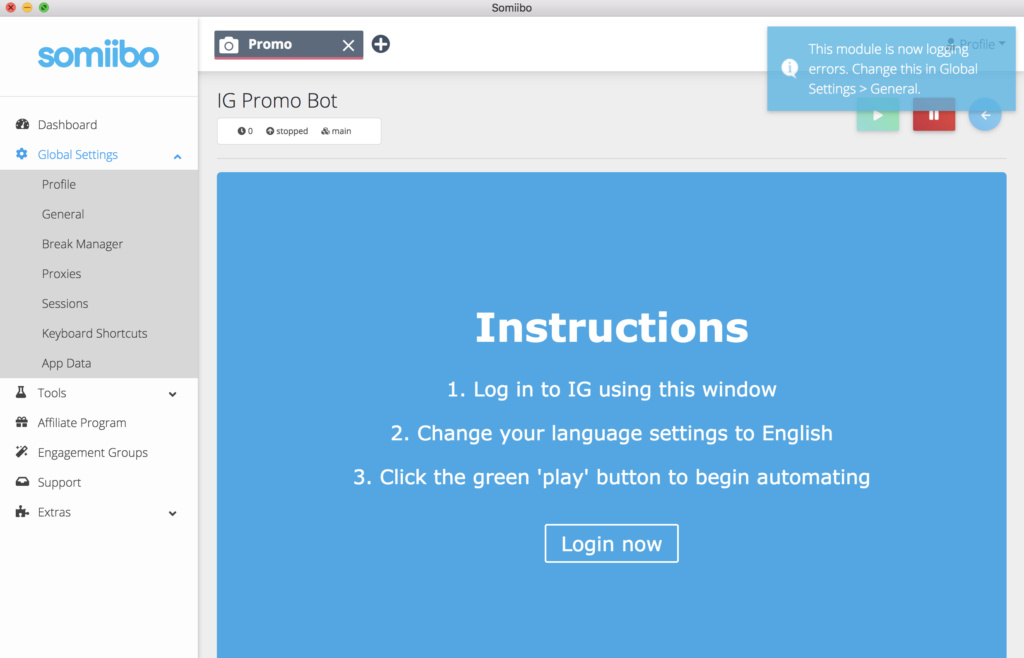 Step 4. Locate the error package
After the error occurs wait about 10 seconds and then go to Global settings > App Data > Open App Data. Then, click the blue button titled "Open App Data". This will automatically take you to the app data of Somiibo.
Step 5. Prepare and send the error package
- Locate a folder in App Data called "UserData".
- Zip the file using any archiver such as the built-in archiver on most operating systems.
- Attach the new
.zip
file to an email and send it to the Premium Support Email you were provided as a Premium User.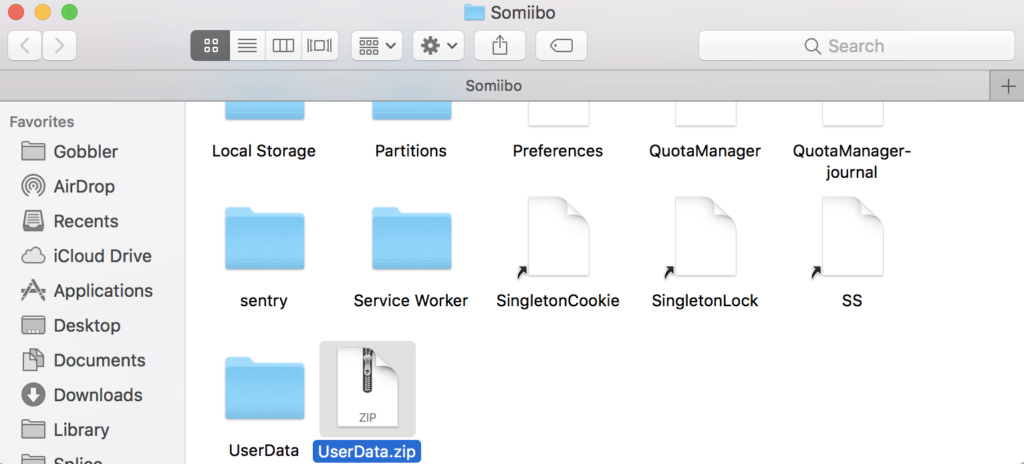 This file will contain logs among some other data to help us identify the issue.
By sending us this error package you consent to share personally identifiable information that we do not otherwise collect. This data will be securely deleted after your issue has been resolved and is not shared in any way.
Permissions in this forum:
You
cannot
reply to topics in this forum