k10sh1

Posts

: 121


Reputation

: 23


Join date

: 2018-06-29

Sat Aug 25, 2018 12:06 am
Message reputation : 100% (1 vote)
i read a lot of post about "WHY THIS DON'T FOUND IF I OPEN MORE TASK" but the answer is easy, if u open the software and make the same task for the same song (SoundCloud) the software just give you the same Proxie list available so i wanna give you the more easy exit for FREE.
¿Where i can get my own proxies for use with the Platform Somiibo?
Easy we use a scraper Proxy List of the Most important's platform for own and responsable use.
How To Found?
1.- Open The Software:
2.- Press on "START"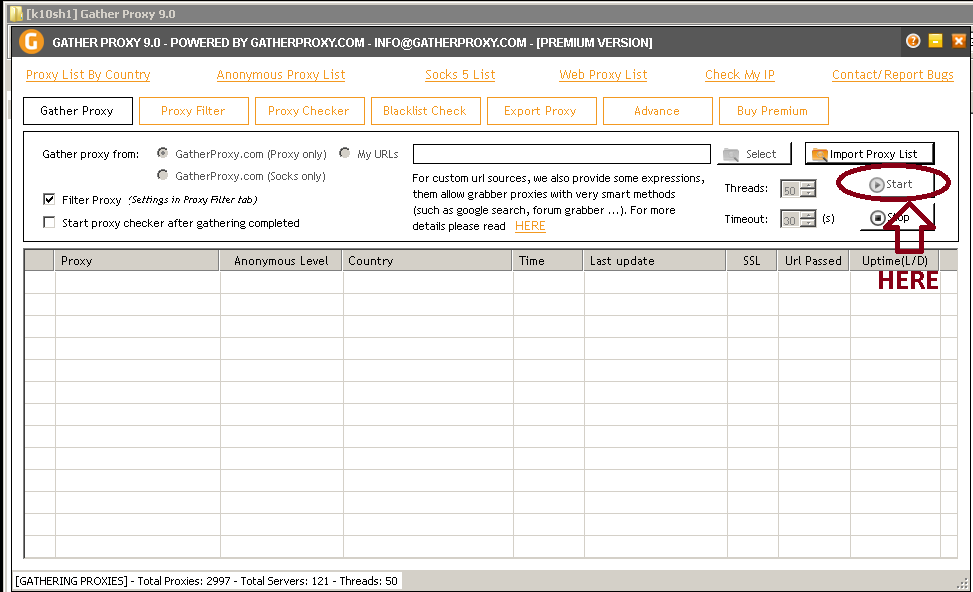 3.- after finish to find PROXIES make a "RIGHTCLICK" inside of the proxies and press "EXPORT ALL" save on ur desktop and FINISH u have more than 10k fresh Proxies.
pd: Use the software everytime you wanna use somiibo for get a new fresh PROXIES.
Thanks You
k10sh1.
LINK:
password:
somiibo-k10sh1
jakeypoo

Posts

: 44


Reputation

: 6


Join date

: 2018-07-11

Sat Aug 25, 2018 10:39 am
Definitely will try this out, thanks!!!
k10sh1

Posts

: 121


Reputation

: 23


Join date

: 2018-06-29

Thanks for try the software, i hope this is usefull for you.
Permissions in this forum:
You
cannot
reply to topics in this forum